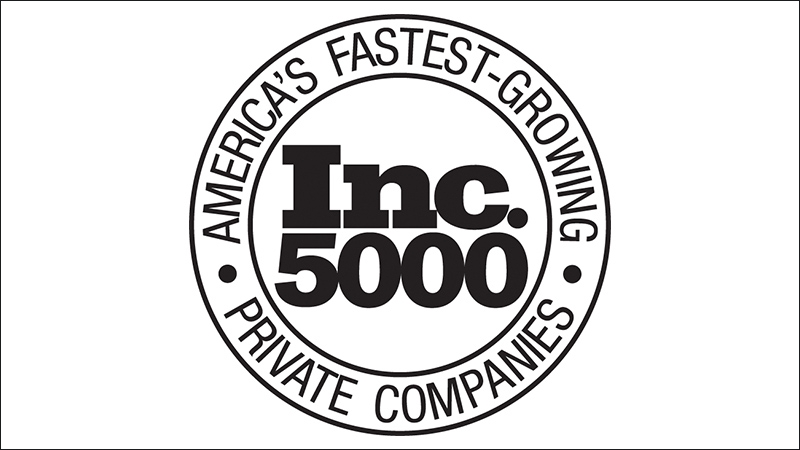 Enstoa Ranked on the Inc. 5000 for Seventh Time
Enstoa, Inc., the leading systems integrator for capital projects worldwide, today announced it was named by Inc. magazine as one of the nation's fastest-growing private companies on their annual Inc. 5000 list. This marks the seventh year the firm has been recognized with the prestigious honor.
Enstoa ranked 4152 on Inc. magazine's 37th annual list, with a three-year growth of 83 percent. Enstoa has experienced double-digit growth year-on-year for the past 11 years, which has been fueled by their ability to innovate and adapt quickly, taking advantage of changes in the market and in technology.
"Being ranked on the Inc. 5000 for a seventh year is testament to the value the Enstoa team continues to provide to our clients within the construction industry," said Enstoa CEO Jordan Cram. "We never stop innovating and refining our capabilities in support of full asset lifecycle management from design through to operations and maintenance. We empower businesses with decades' worth of benchmarking data and industry-leading expertise. Our continued growth comes from a synergy of forces – world-class clients, committed business partners, and the drive and passion of the entire Enstoa team."
Enstoa, Inc. is located at 151 West 25th St Floor 9, New York, NY 10001. They can be reached at +1 (212) 913-0870 or by visiting www.enstoa.com. For the latest news and updates, follow @enstoa on LinkedIn and Twitter and @enstoainc on Facebook.
About Enstoa 
Founded in 2007, Enstoa is a leading systems integrator for capital projects worldwide, providing innovative products and services to organizations managing and maintaining multi-billion dollar construction programs. By enhancing communication, streamlining processes and deploying data for fact-based management, the company enables organizations to reinvest resources previously spent on managing disparate information into what really matters for them. Enstoa achieves this through a combination of breakthrough software innovation, systems integration, and internal cultural change to service a rapidly growing roster of clients active across a wide range of industries including energy, healthcare, engineering and construction, public infrastructure, transportation, and manufacturing. For more information, visit http://www.enstoa.com.
Link to the original article here.
Published in PR Newswire on August 15, 2018